Welcome
Hello and welcome to the photographic portfolio of Bristol based landscape photographer, Bill Barraclough.
Here you will find a selection of my favourite images from my adventures with a digital camera.
With a full time job and various domestic projects on the go, I find that my opportunities for photographic excursions are somewhat more limited than I would otherwise like, so I try to make the best of each opportunity that comes my way.
Please feel free to browse the galleries and I hope you enjoy what you find.
All of the images presented here are available as high quality prints, either on archival photographic paper or stretched canvas frames. Please view the Prices page for options and details if you would like to purchase any of the images.
For the best viewing experience adjust the brightness and contrast of your screen to see all nine tones in the box below.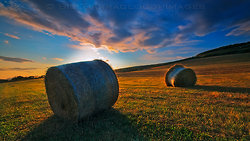 Gallery
Latest Additions

(Contains 27 photos)
Here you will find the latest additions to the gallery. Enjoy!
Landscapes in colour

(Contains 90 photos)
We see the world in colour. These images are a celebration of my ongoing love affair with colour in the natural world.
Landscapes in monochrome

(Contains 27 photos)
Images where the colour is de-emphasised to create a completely different and simplified feel.
Panoramic images

(Contains 12 photos)
A favourite format of mine. These images generally will have an aspect ratio of 3:1 or greater.
150 Years

(Contains 30 photos)
Brunel's Clifton Suspension Bridge 150th Anniversary Fireworks
The Intimate Landscape

(Contains 7 photos)
Sometimes the landscape is quite small and just by your feet